FINNAIR HELSINKI TO BANGKOK AY0141
Since I already had completed the point to obtain SAS diamond for another year I took the chance to try to earn some status points at One World by flying to Bangkok with Finnair.
When it was decided that we had to fly to Thailand we started looking for tickets. Unfortunately Thai airways was crazy expensive so we had to go beyond our comfort zone. Since I hate stop-overs we were looking at the most convenient flights for the best buck. We finally decided on Finnair, flying from Bromma with a two hour stop-over in Helsinki and then a direct flight to Bangkok in Business class.
Some huge downsides compared to flying Star Alliance
- No priority check-in or security line at Bromma, just a utter chaos
- No lounge at Bromma (apparently closed on Sundays)
- Tiny airplane with not snacks even though we had plus tickets over to Helsinki
- Longest transfer walk at Helsinki airport which accumulated in no time for lounge in Helsinki
Once onboard the flight to Bangkok the trip started to feel pretty fine. The cabin was a little weird with no overhead compartments in the mid row. Also the seats were in a fish-bone structure high made it sort of impossible to take to your travel companions. It was actually easier talking to my dad behind me than my fiancé J that sat next to me. Huge minus…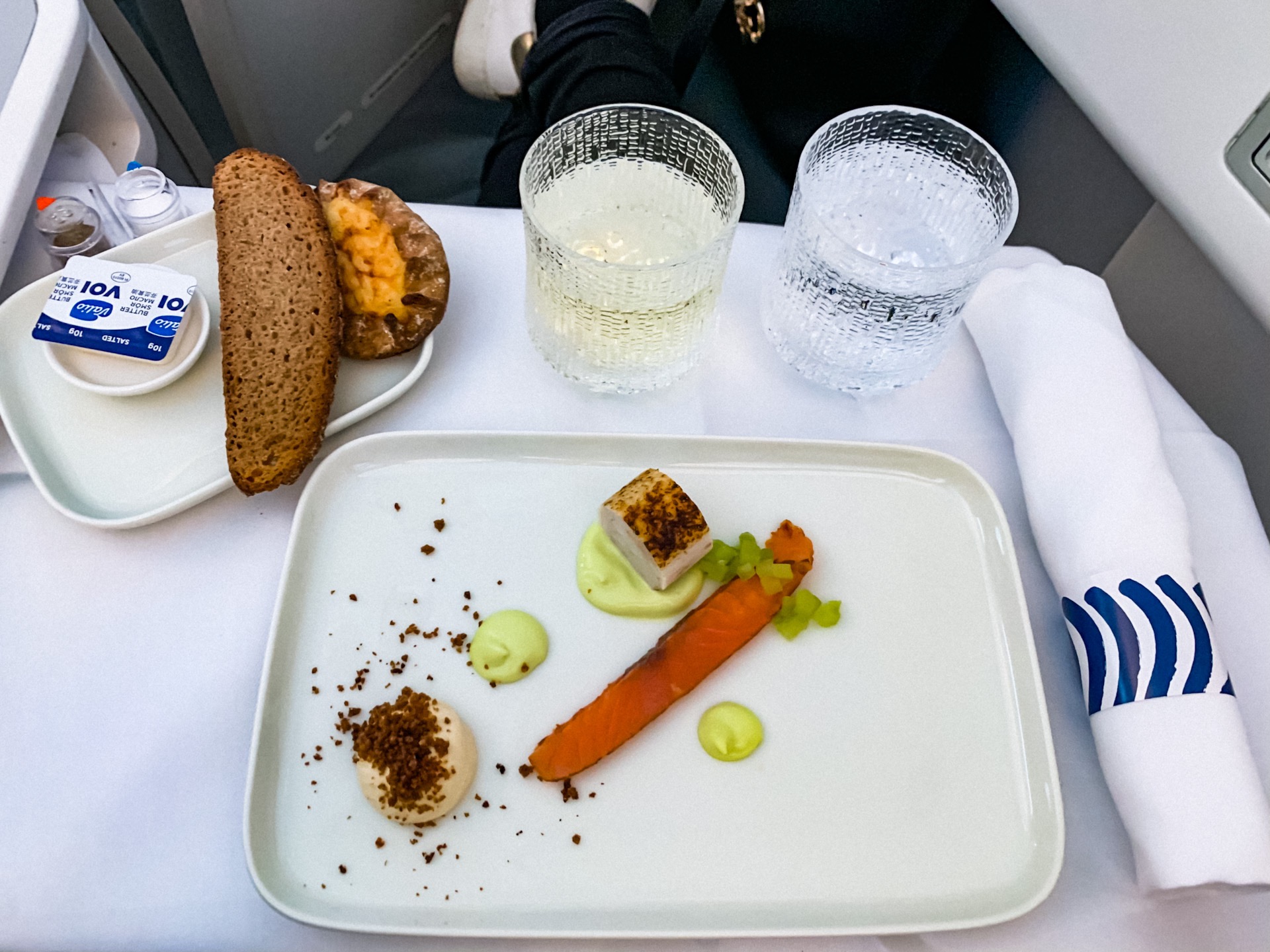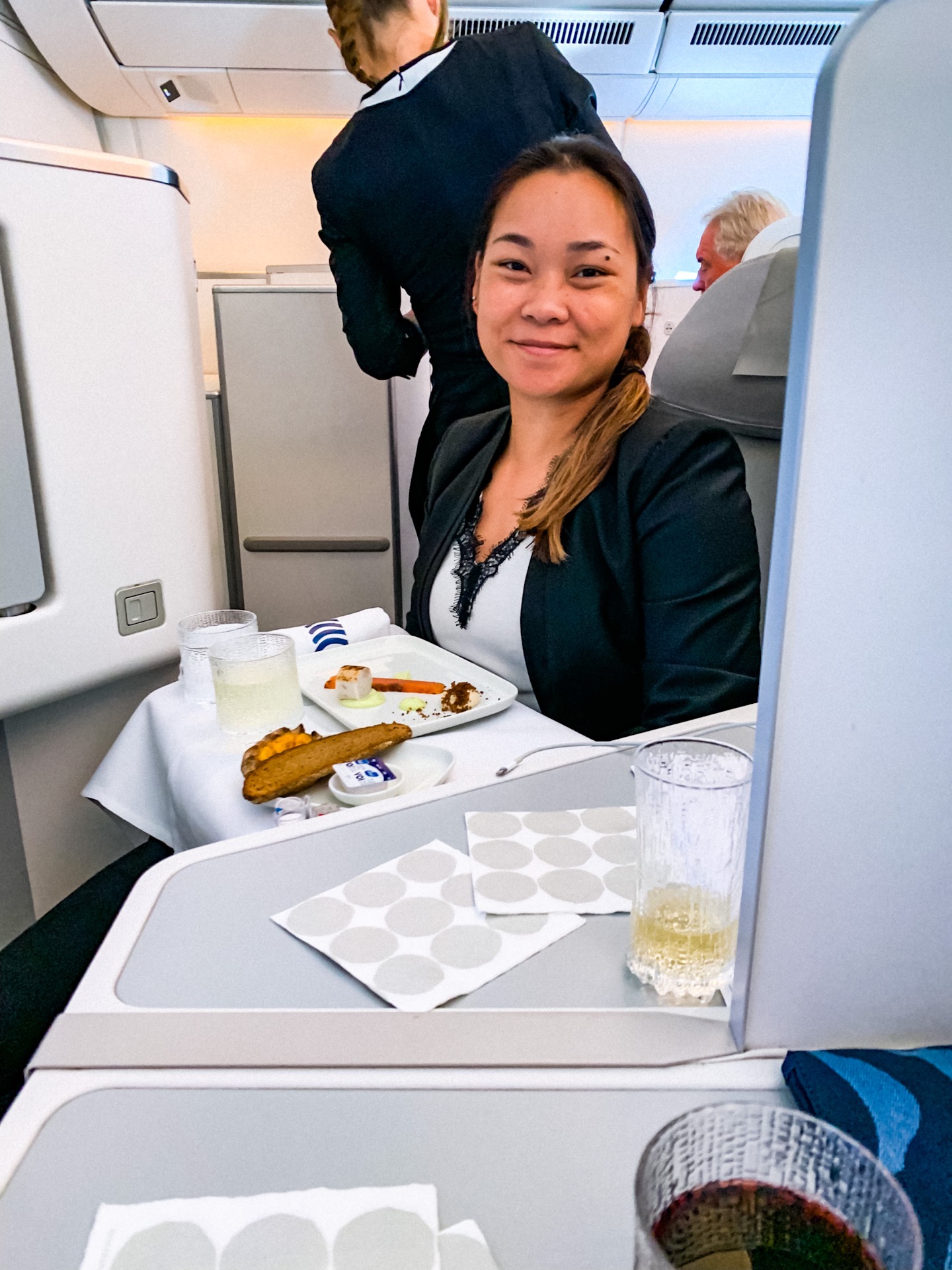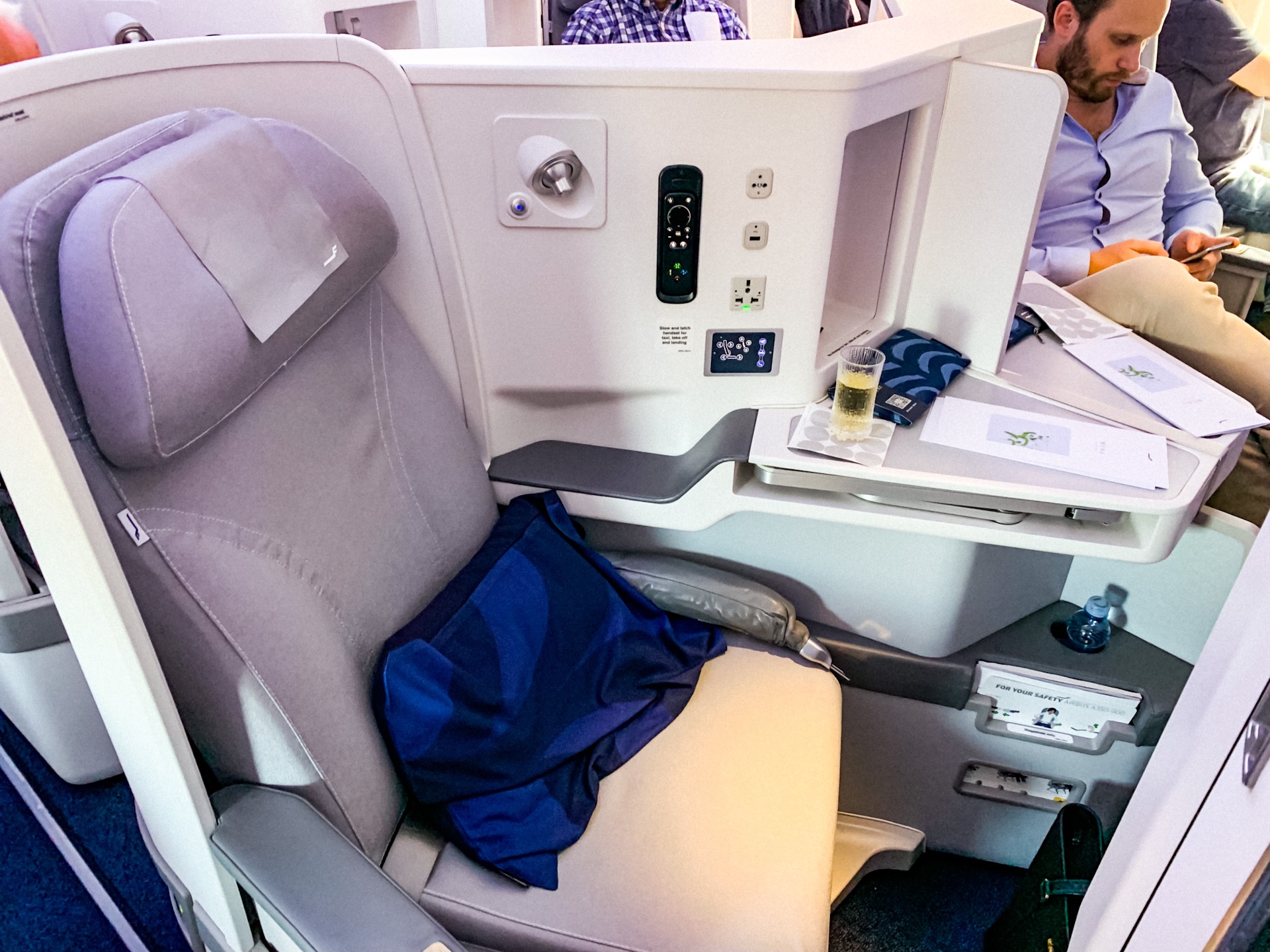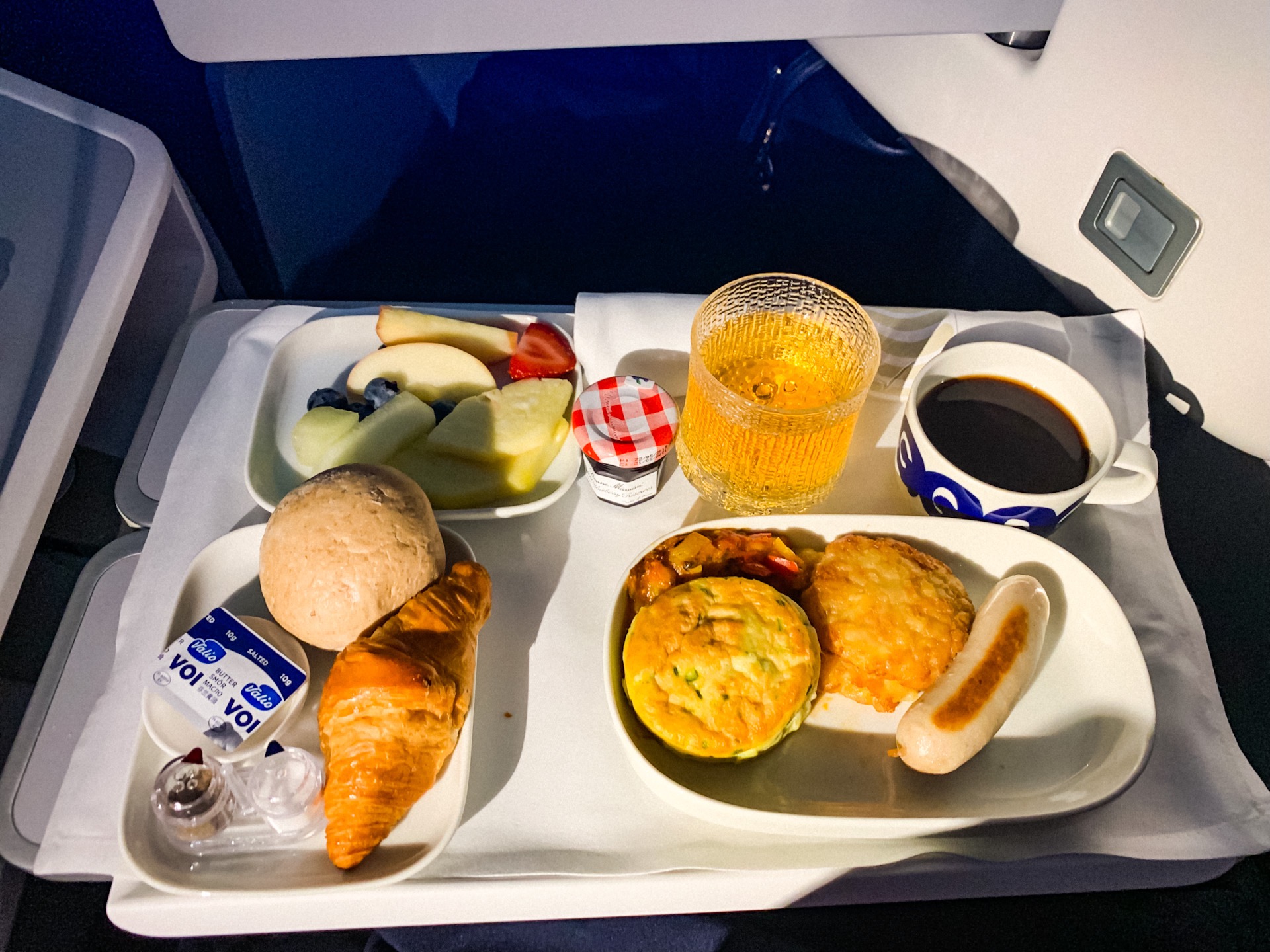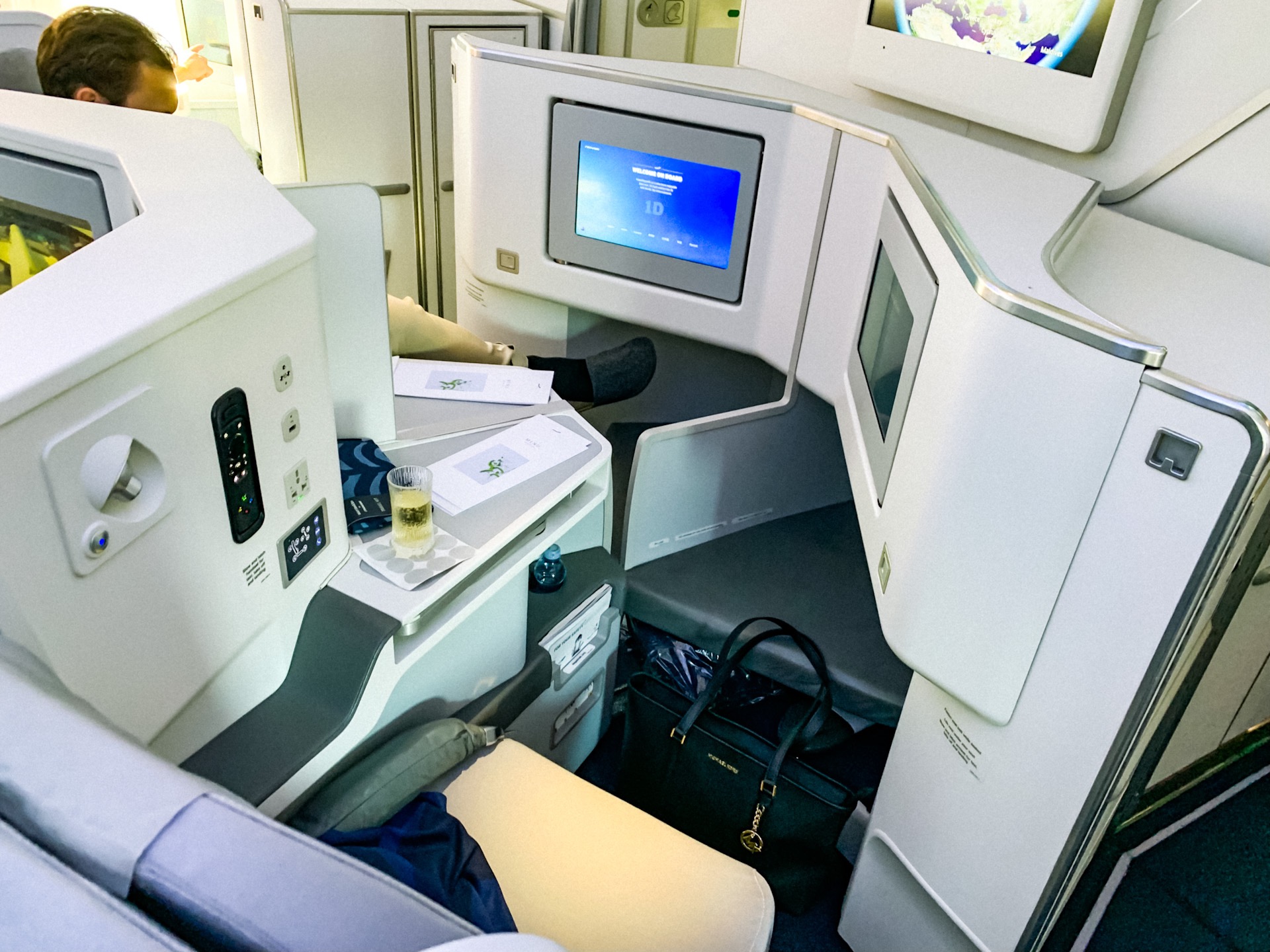 The cabin felt very modern, on the verge of cold, being lighted with some blue lights. The flight attendants were very nice, but the service varied a lot amongst the crew.
The he flight was about 10,5 hours and I slept about 4 hours. The seats were fully recline able, but they were not suitable for tall people. The space when laying down felt very tight. The food was very good, but the breakfast left me hungry. Also sitting on the first row, in the middle, was a bad choice since they put the night snacks on top in front of you, so more than once I woke up feeling like someone was standing over me eating…
All-in-all the flight is pretty good for the money. This flight was about 7000SEK / 700 EUR cheaper than Thai airways, but I wouldn't choose it if I had a choice between the two.