Thai Airways Stockholm - Bangkok
Flight TG961 and TG960, which are the direct flights between Stockholm & Bangkok is probably the flight I fly most frequently. In 2018 I made this trip 5 times, all of them in business class for my company in Thailand; HyTech.
I really enjoy this flight, first and foremost because it is a direct flight. I only have to get on the plane and sit and enjoy the comforts of business class. They are quite price tickets and wouldn't by them privately. Although, if you can get your hands on the rare premium economy tickets (not offered on all flights), these seats are a little cheaper (about 2000-4000 SEK less), but just as good as business class. You get the business class fully reclinable bed, but not the same food, but hey, I prefer to have the bed.
I usually travel with a PJ in my carry-on bag during these long flight so I can fully relax. For me it is important to be comfortable enough to get some sleep so I'm sort of rested for morning meetings on arrival.
If you have a Star Alliance membership you get access to the SAS lounge, and when flying back you have access to Thai Royal Silk lounge. Another nice perk is that at both airports you have fast track through the security check and when arriving in Bangkok you have fast track through immigration which can be very long. Also when flying Thai Business class from Bangkok, you get a complimentary free foot/neck and shoulder massage in the Royal Silk SPA (next to the lounge).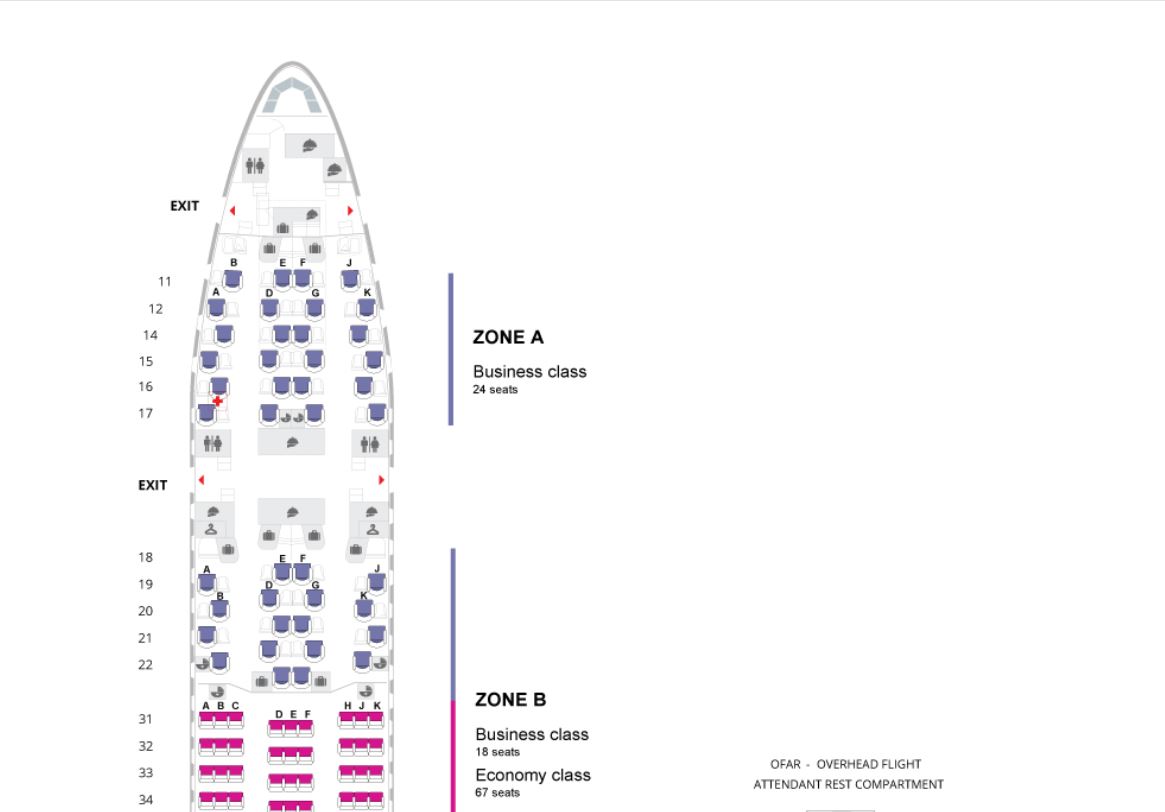 This is the most common seating chart for TG960/TG961.
Airplane: Boeing 777-300 ER
Total number of seats 384
Seating hacks:
- If you are flying alone choose the single seats which have the table towards the aisle and you'll get you own nest (for example seat 12K).
- If you are travelling with someone that you want to sit next to choose the middle seats that have the tables towards the aisle, otherwise you'll end up with two huge table betwen you and not being able to talk to much (for example seats 11 E & F).
For more information visit:
https://www.thaiairways.com/en/exp-my-thai/our_aircraft/aircraft/77W.page?#