New York in 24 hours
So our first stop of our trip which would go New York - Havana - New Orleans - Chicago was New Y ork. We arrived very late around 9 pm (21) and had the flight to Havana at 9.15 am on the third day giving us roughly 24 hours to explore New York (36 hours minus time for traveling to and from airport and sleeping)
I've lived in Manhattan for 4,5 years so luckily I have some knowledge of what I wanted to show Jäger. He didn't have any particular wished and let me handle the hectic time.

After a less than satisfying checking in at Hilton Millennium Downtown, we had to head out for a late dinner. Since we were arriving late I made a reservation at a restaurant I know serves delicious food late, but it is also an amazing experience for people who never been to the states. We headed to Beauty and Essex (read review here). I always find it hard to stay awake late the first night when arriving in New York. Usually I get so jet lagged I crash out early, but we had as a goal to make it through dinner to put us in good phase. We had their classic dishes like fish tacos and bone marrow and some tasty cocktails. After that we crashed in bed.
Day 2 in New York was filled with sightseeing, starting at the top of Manhattan zigzagging our way down. Our first stop was Loeb Boathouse in Central Park. The best brunch place in Manhattan. After a delicious breakfast we were filled with energy and started to explore Central Park. We went by the famous statues "Lady of the waters" and further on to watch the Dakota building and the fountain featured in the intro of the TV show Friends. Then we strolled down the boulevard, fun fact; it's the only straight street in the Park. We also saw the carousel from the book Catcher in the Rye.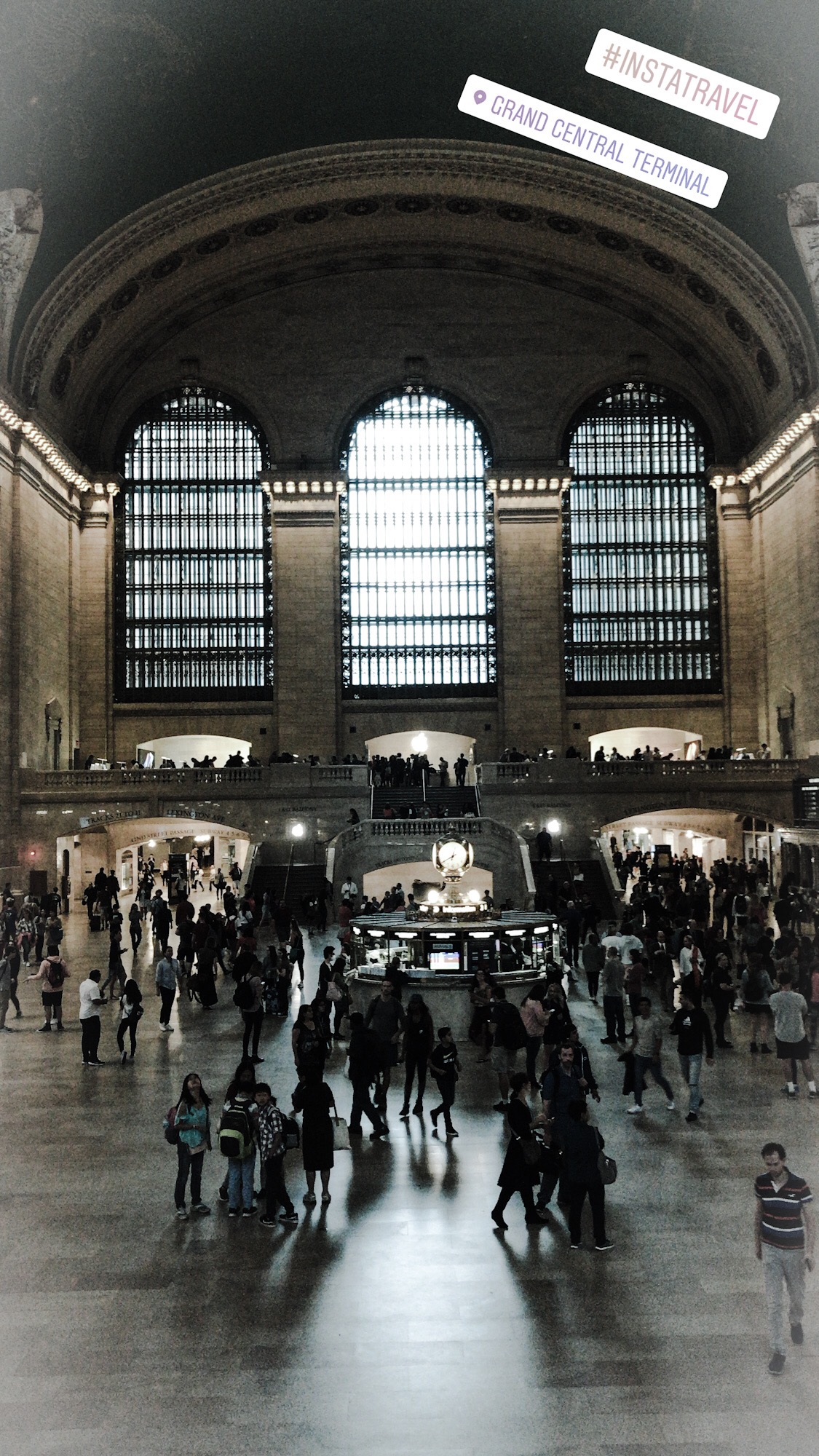 After exiting the park opposite Waldorf Astoria we took the subway to Grand Central Terminal. I just had to show him the iconic clock in the middle of the terminal and of course Whispering corners.
Next we headed out on 42nd and fifth passing my school Berkeley College and the on tho Battery Park and the Public Library within. I really enjoy being back in New York, this area will always hold a special place in my heart. After a quick stroll through the library we continued over to Times' Square. One of course has to experience Times' Square when in New York. From there we walk down to 34th to check out Madison Square Garden and Macy's.

By this time we were pretty exhausted from all the walking so we decided to hit a roof top bar and meeting Sam (one of my old school mates) at this bar called 230 fifth. This rooftop have great views over the Empire State Building, Chrysler's Building and the Manhattan sky line. We went for some drinks and eventually decided to call it the day, leaving half of Manhattan for another trip. I felt we got to see the most important things, plus we had to take a nap to be able to enjoy dinner at my absolute favorite restaurant in Manhattan.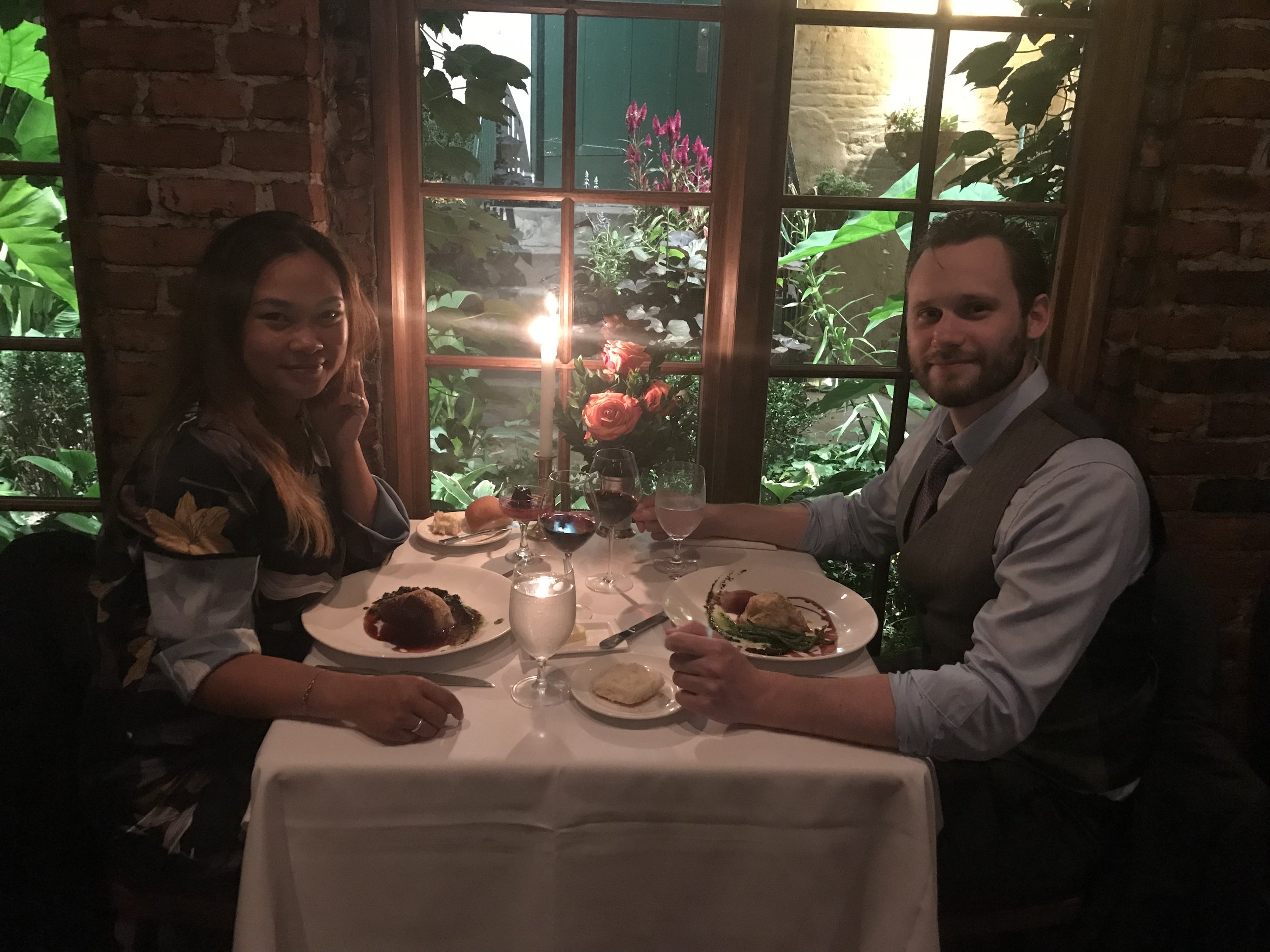 One if by land, Two if by sea
For dinner I had made a reservation at a restaurant located in lower west side and it is called One if By land Two if By Sea. The food is simply delicious and the service great. I even held my graduation dinner here. We had the tasting menu accompanied by the wine packaged which left us very satisfied and very tired. Since we had a early flight (9.15 am having to leave at 6 am) we decided to just go straight home.